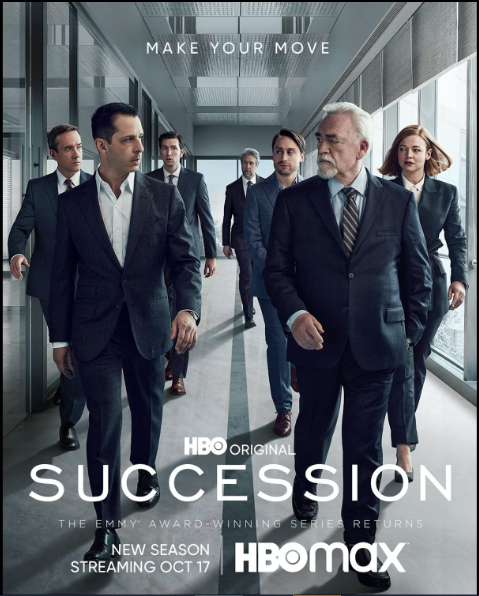 This week for the TV Tuesday feature, I am reviewing the drama series, Succession. This show debuted in 2018. It is rated TV-MA for the following reasons: moderate sex & nudity; mild violence & gore; severe profanity; and moderate alcohol/drugs/smoking. There are 3 seasons for a total of 29 episodes. Each episode has a running time of approximately 60 minutes. Starring in this series are Nicholas Braun, Brian Cox, and Kieran Culkin. The following overview is provided from the IMDB page: The Roy Family is known for controlling the biggest media and entertainment company in the world. However, their world changes when their father steps down from the company.
This show is amazing. There is no hero in this show, everyone is problematic for their own reasons. It is basically a family that is constantly competing with each other to prove they deserve control. However, the puppet master is playing them while never fulfilling their end of things. The cast is fantastic, and I wouldn't want anyone else playing these parts. I highly recommend this show.
I give this show 4.5 out of 5 stars.
Tomorrow for the Missing Person Wednesday feature, I am highlighting the missing person's case of Katherine Shelbie Elizabeth Phillips. Next week for the TV Tuesday feature, I am reviewing the action-adventure series, The Falcon & The Winter Soldier. Until then keep binge watching the episodes; Nerd out!
Connect with me on social media:
If you would like to support this blog, please share it with your friends and family. You can also support this blog for as little as $1/month on Patreon. By being a supporter on Patreon you will receive rewards and access to exclusive content. All support received through Patreon goes towards the costs associated with the blog. https://www.patreon.com/tshathaway