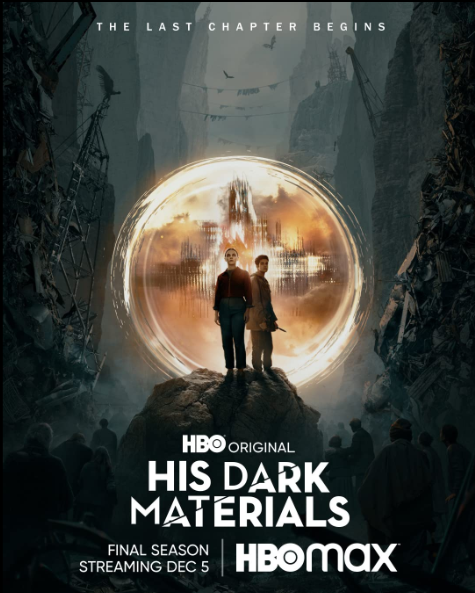 This week for the TV Tuesday feature, I am reviewing the dramatic series, His Dark Materials. This show debuted in 2019. It is rated TV-14 for the following reasons: mild violence & gore; mild profanity; mild alcohol/drugs/smoking; and mild frightening & intense scenes. There are 3 seasons for a total of 23 episodes. Each episode has a running time of approximately 55 minutes. Starring in this series are Dafne Keen, Amir Wilson, and Ruth Wilson. The following overview is provided from the IMDB page: A young girl is destined to liberate her world from the grip of the Magisterium which represses people's ties to magic and their animal spirits known as daemons.
I want to start by saying that I haven't read the books that this show and the previous movie are adapted from. I will say that I prefer the show over the movie. I spent a lot of time watching the movie confused as to why the stakes were so high and why these characters were in the position, they were in. The movie felt very rushed in how much story it was trying to cover. The show does a better job of providing vital information. I also love the cast of the show and what they bring to their roles.
I give this show 4 out of 5 stars.
Tomorrow for the Missing Person Wednesday feature, I am highlighting the missing person's case of Jermaine Hunter. Next week for the TV Tuesday feature, I am reviewing the drama series, Succession. Until then keep binge watching the episodes; Nerd out!
Connect with me on social media:
If you would like to support this blog, please share it with your friends and family. You can also support this blog for as little as $1/month on Patreon. By being a supporter on Patreon you will receive rewards and access to exclusive content. All support received through Patreon goes towards the costs associated with the blog. https://www.patreon.com/tshathaway