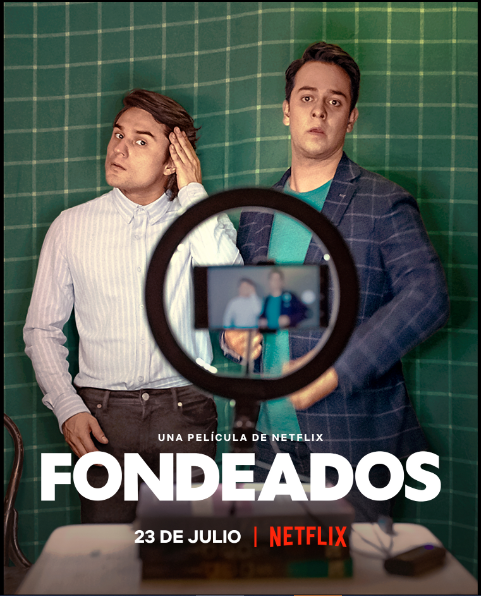 This week for the Movie Monday feature, I am reviewing the comedy film, Bankrolled (OT: Fondeados). This movie was released in 2021 and has a running time of 1 hour & 37 minutes. This film is rated TV-MA for the following reasons: mild sex & nudity; moderate profanity; and moderate alcohol/drugs/smoking. Starring in this movie are Aldo Escalante, Ricardo Polanco, and Natalia Téllez. The following overview is provided from the IMDB page: Two directionless millennial bros get high and pitch a bold new social justice app that raises millions. Now they have to come up with the app.
I found this film hilarious. It has a tongue-in-cheek way of poking fun at the struggles that Millennials are going through. It highlights some of the toxicity that is social media and the mindlessness of it all. This is one I will be rewatching when I get spicy sad and need to do a comedy film binge to feel better.
I give this film 4.5 out of 5 stars.
Tomorrow for the TV Tuesday feature, I am reviewing the dramatic thriller series, Bloodline. Next week for the Movie Monday feature, I am reviewing the holiday film, 8-Bit Christmas. Until then keep consuming the cinema; Nerd out!
Connect with me on social media:
If you would like to support this blog, please share it with your friends and family. You can also support this blog for as little as $1/month on Patreon. By being a supporter on Patreon you will receive rewards and access to exclusive content. All support received through Patreon goes towards the costs associated with the blog. https://www.patreon.com/tshathaway