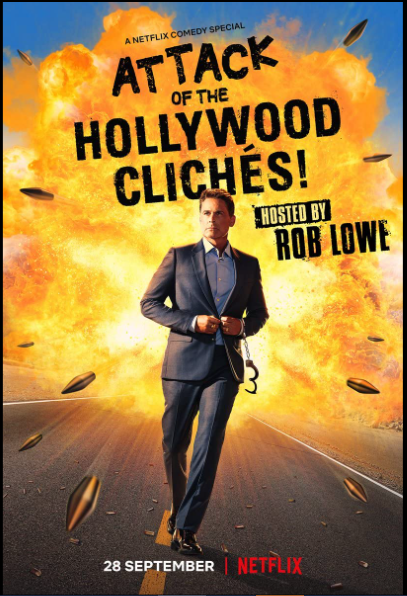 This week for the Movie Monday feature, I am reviewing the documentary film, Attack of the Hollywood Cliches. This movie was released in 2021 and has a running time of 58 minutes. This film is rated TV-MA for the following reasons: moderate sex & nudity; mild violence & gore; and mild profanity. Starring in this movie are Rob Lowe, Andie MacDowell, and Ira Madison III. The following overview is provided from the IMDB page: A special featuring some of the most famous films along with screenwriters, academics, and critics as they guide through the funny, weird, and controversial clichés which appear on the screens.
This was a fun way to look at the tropes that Hollywood continues to repackage and sell us. There wasn't anything really shared that I didn't already know. Although I did find some of the interview segments interesting. This is probably one of those films that is hit or miss based on the viewer's knowledge of the subject prior to watching. Those with a higher knowledge base will probably be bored watching this while those with less will find it interesting.
I give this film 3 out of 5 stars.
Tomorrow for the TV Tuesday feature, I am reviewing the drama series, Succession. Next week for the Movie Monday feature, I am reviewing the comedy film, The Breaker Uppers. Until then keep consuming the cinema; Nerd out!
Connect with me on social media:
If you would like to support this blog, please share it with your friends and family. You can also support this blog for as little as $1/month on Patreon. By being a supporter on Patreon you will receive rewards and access to exclusive content. All support received through Patreon goes towards the costs associated with the blog. https://www.patreon.com/tshathaway