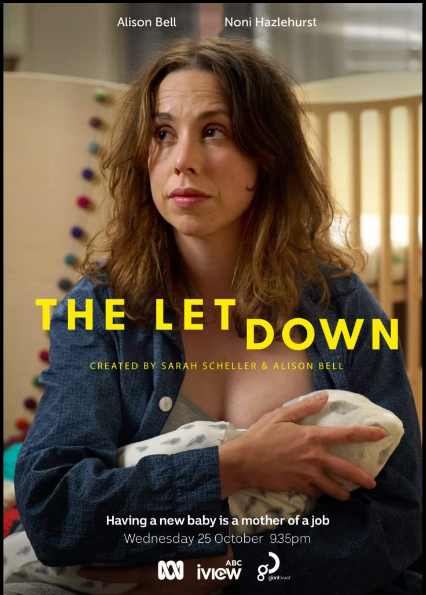 This week for the TV Tuesday feature, I am reviewing the comedy series, The Letdown. This show ran from 2017 to 2019. It is rated TV-MA for the following reasons: moderate sex & nudity; and moderate profanity. There are 2 seasons for a total of 13 episodes. Each episode has a running time of approximately 30 minutes. Starring in this series are Alison Bell, Ducan Fellows, and Leon Ford. The following overview is provided from the IMDB page: Audrey is determined not to be defined by motherhood. In theory, this seems fairy easy. In practice, her career-focused husband, self-obsessed mother, and fancy-free best friend make it damn-near impossible.
I loved this show. I felt like there were so many relatable stories happening in the show. I felt seen in my struggles as a parent with this show. This show is funny and raw. It doesn't make parenthood out to be this soul-saving experience. It gives a realistic perspective of stress and disappointment as a new parent. The dynamics of the different relationships are what kept me wanting to watch more. The cast was amazing. I highly recommend this show.
I give this show 4 out of 5 stars.
Tomorrow for the Missing Person Wednesday feature, I am highlighting the missing person's case of Robert Edward Gonzalez. Next week for the TV Tuesday feature, I am reviewing the comedic drama series, The Letdown. Until then keep binge watching the episodes; Nerd out!
Connect with me on social media:
If you would like to support this blog, please share it with your friends and family. You can also support this blog for as little as $1/month on Patreon. By being a supporter on Patreon you will receive rewards and access to exclusive content. All support received through Patreon goes towards the costs associated with the blog. https://www.patreon.com/tshathaway