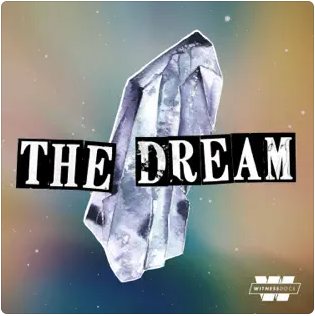 This week for the Spotcast Sunday feature, I am reviewing the society & culture podcast, The Dream. This show was last updated in February 2020. There are 29 episodes to listen to at the time of writing. The following overview is provided from the Apple Podcast page: In Season 2 we look at a world just as shady and mysterious as MLMs, but one whose promises are at times even more bombastic and unfathomable: WELLNESS. What is it? Who sells it? And will it bring you eternal happiness…and, perhaps, eternal life? Hear more great stories about complicated people from Witness Docs at witnesspodcasts.com.
This was a very educational podcast. The information was presented in an easy-to-follow manner. After listening to the entire podcast, it made me wonder why businesses with this structure are allowed to exist when they really don't benefit anyone outside of the owners. I highly recommend this podcast to everyone.
I give this podcast 4 out of 5 stars.
Tomorrow for the Movie Monday feature, I am reviewing the horror film, Fear Street: 1666. Next week for the Spotcast Sunday feature, I am reviewing the true crime podcast, Missing. Until then keep listening on; Nerd Out.
Connect with me on social media:
If you would like to support this blog, please share it with your friends and family. You can also support this blog for as little as $1/month on Patreon. By being a supporter on Patreon you will receive rewards and access to exclusive content. All support received through Patreon goes towards the costs associated with the blog. https://www.patreon.com/tshathaway