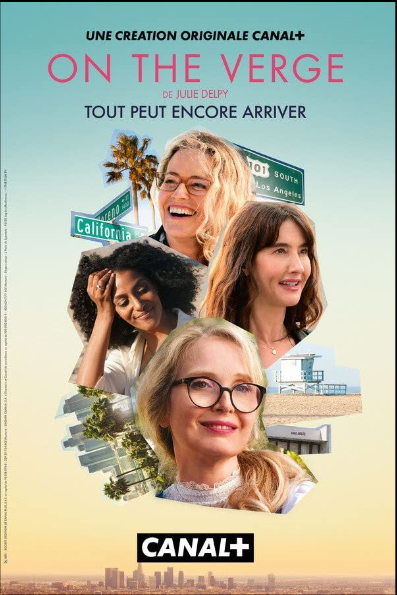 This week for the TV Tuesday feature, I am reviewing the comedy series, On the Verge. This show ran from 2021 to 2021. It is rated TV-14 for the following reasons: moderate sex & nudity. There are 1 season for a total of 12 episodes. Each episode has a running time of approximately 35 minutes. Starring in this series are Julie Delpy, Elisabeth Shue, and Sarah Jones. The following overview is provided from the IMDB page: Four women a chef, a single mom, an heiress, and a job seeker dig into love and work, with a generous side of midlife crises, in pre-pandemic LA.
Once again Netflix disappoints me by cancelling a show with so much potential. Most of the adult-centered shows that have messy characters have a soap opera feel to them (see early Grey's Anatomy as a prime example). This show had messy but realistic characters and situations. I wanted to see how each story was going to evolve in the next season. Yet here we are again with a season of a show that may be worth it for you to watch. Or you may not want to watch because there is only a season of it and why invest the time when there isn't going to be more?
I give this show 4 out of 5 stars.
Tomorrow for the Missing Person Wednesday feature, I am highlighting the missing person's case of Garland Teel Ford. Next week for the TV Tuesday feature, I am reviewing the action-comedy series, Cobra Kai. Until then keep binge watching the episodes; Nerd out!
Connect with me on social media:
If you would like to support this blog, please share it with your friends and family. You can also support this blog for as little as $1/month on Patreon. By being a supporter on Patreon you will receive rewards and access to exclusive content. All support received through Patreon goes towards the costs associated with the blog. https://www.patreon.com/tshathaway