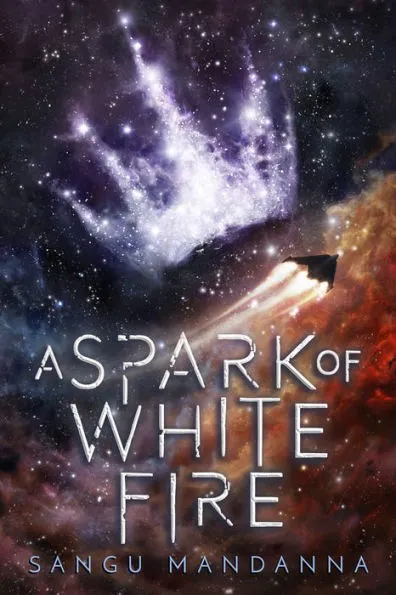 This week for the Fiction Friday feature, I am reviewing the young adult science fiction novel, A Spark of White Fire by Sangu Mandanna. This book was published in September 2018 by Skyhorse Publishing and has a page count of 255 pages. The audiobook is read by Soneela Nankani and is 9 hours & 54 minutes in length. The following overview is provided from the B&N page: In a universe of capricious gods, dark moons, and kingdoms built on the backs of spaceships, a cursed queen sends her infant daughter away, a jealous uncle steals the throne of Kali from his nephew, and an exiled prince vows to take his crown back. Raised alone and far away from her home on Kali, Esmae longs to return to her family. When the King of Wychstar offers to gift the unbeatable, sentient warship Titania to a warrior that can win his competition, she sees her way home: she'll enter the competition, reveal her true identity to the world, and help her famous brother win back the crown of Kali. It's a great plan. Until it falls apart.
I loved this book. It had a Game of Thrones in-space kind of vibe to it. I was enthralled the entire time I was reading this book. I am so excited to read the next one in the series. It has been a while since I felt this passionate about a young adult series. The world-building was beautifully written into the storytelling. The characters kept the pages turning and made it hard to take breaks. Highly recommend this book to science fiction fans as well as high fantasy readers.
I give this book 4 out of 5 stars.
Tomorrow for the Missing Person Saturday feature, I am highlighting the missing person's case of Charita Antionette Chambers. Next week for the Fiction Friday feature, I am reviewing the historical thriller novel, Quiet Dell by Jayne Anne Phillips. Until then keep reading on; Nerd out!
Connect with me on social media:
If you would like to support this blog, please share it with your friends and family. You can also support this blog for as little as $1/month on Patreon. By being a supporter on Patreon you will receive rewards and access to exclusive content. All support received through Patreon goes towards the costs associated with the blog. https://www.patreon.com/tshathaway