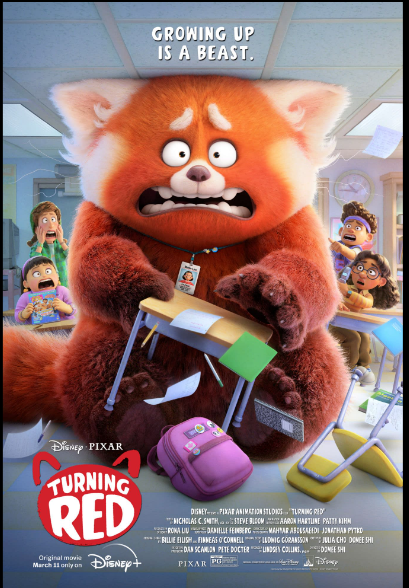 This week for the Movie Monday feature, I am reviewing the animated adventure film, Turning Red. This movie was released in 2022 and has a running time of 1 hour & 40 minutes. This film is rated PG for the following reasons: mild sex & nudity; mild violence & gore; mild profanity; and mild frightening & intense scenes. Starring in this movie are Rosalie Chiang, Sandra Oh, and Aca Morse. The following overview is provided from the IMDB page: A 13-year-old girl named Meilin turns into a giant red panda whenever she gets too excited.
If I watch this movie just watch it, I enjoy it a lot. But if I watch this film when any critical eye, I get tired of the trope. Toxic mothers are an actual thing and this constant indoctrination from a young age that we are just supposed to forgive a mother's harmful behavior without actual long-term change is problematic. I liked the film and will probably watch it a few hundred times more while still taking issue with it.
I give this film 4.5 out of 5 stars.
Tomorrow for the TV Tuesday feature, I am reviewing the crime drama series, How to Get Away with Murder. Next week for the Movie Monday feature, I am reviewing the musical film, West Side Story. Until then keep consuming the cinema; Nerd out!
Connect with me on social media:
If you would like to support this blog, please share it with your friends and family. You can also support this blog for as little as $1/month on Patreon. By being a supporter on Patreon you will receive rewards and access to exclusive content. All support received through Patreon goes towards the costs associated with the blog. https://www.patreon.com/tshathaway