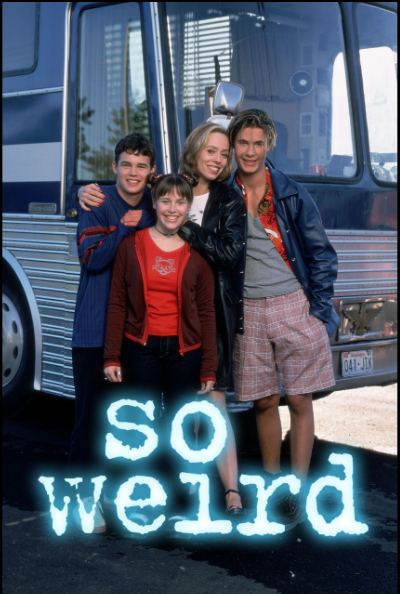 This week for the TV Tuesday feature, I am reviewing the family adventure series, So Weird. This show ran from 1999 to 2001. It is rated TV-Y7 for the following reasons: mild violence & gore; and mild frightening & intense scenes. There are 3 seasons for a total of 65 episodes. Each episode has a running time of approximately 23 minutes. Starring in this series are Cara DeLizia, Mackenzie Phillips, and Patrick Lewis. The following overview is provided from the IMDB page: A preteen girl travels around the country continually stumbling over supernatural occurrence. Since nobody believes her, she posts her finds on her website, "So Weird."
This was the first show I can remember growing up and feeling seen. I have always liked the so-called "weird" things in life. I decided when Disney+ launched and they had it on there that I would do a rewatch and see if it still had that grip on me. Let's just say, I don't think the grip ever went away. It was like visiting with an old friend but this time I had my kids along with me. It was a hit with them, which of course made me feel like a proud parent. I will say that the chemistry of the show changed for me when the main character Fiona left. If you want to watch a kid-friendly spooky show with stories based on lore and reality this show is a great one to consume.
I give this show 4 out of 5 stars.
Tomorrow for the Missing Person Wednesday feature, I am highlighting the missing person's case of James Luther Shroyer. Next week for the TV Tuesday feature, I am reviewing the comedic drama series, The Marvelous Mrs. Maisel. Until then keep binge watching the episodes; Nerd out!
Connect with me on social media:
If you would like to support this blog, please share it with your friends and family. You can also support this blog for as little as $1/month on Patreon. By being a supporter on Patreon you will receive rewards and access to exclusive content. All support received through Patreon goes towards the costs associated with the blog. https://www.patreon.com/tshathaway