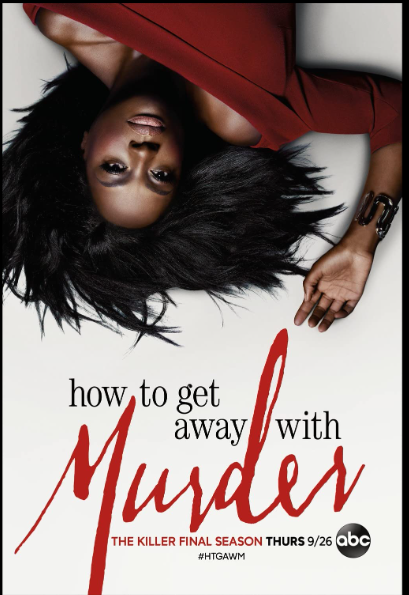 This week for the TV Tuesday feature, I am reviewing the crime drama series, How To Get Away With Murder. This show ran from 2014 to 2020. It is rated TV-14 for the following reasons: severe sex & nudity; moderate violence & gore; mild profanity; moderate alcohol/drugs/smoking; and moderately frightening & intense scenes. There are 6 seasons for a total of 90 episodes. Each episode has a running time of approximately 45 minutes. Starring in this series are Viola Davis, Billy Brown, and Jack Falahee. The following overview is provided from the IMDB page: A group of ambitious law students and their brilliant criminal defense professor become involved in a twisted murder plot that promises to change the course of their lives.
The structure of this show is what made me fall in love with it. They give you the ending first and the whole season is spent showing how the characters got there. I love this show. The cast is fantastic and while the story might be unrealistic, I can't help but get sucked in. I loved the crossover with Scandal. This is definitely one of my favorite shows. I highly recommend this show.
I give this show 4.5 out of 5 stars.
Tomorrow for the Missing Person Wednesday feature, I am highlighting the missing person's case of Wilbur Anthony Pate. Next week for the TV Tuesday feature, I am reviewing the medical drama series, Private Practice. Until then keep binge watching the episodes; Nerd out!
Connect with me on social media:
If you would like to support this blog, please share it with your friends and family. You can also support this blog for as little as $1/month on Patreon. By being a supporter on Patreon you will receive rewards and access to exclusive content. All support received through Patreon goes towards the costs associated with the blog. https://www.patreon.com/tshathaway