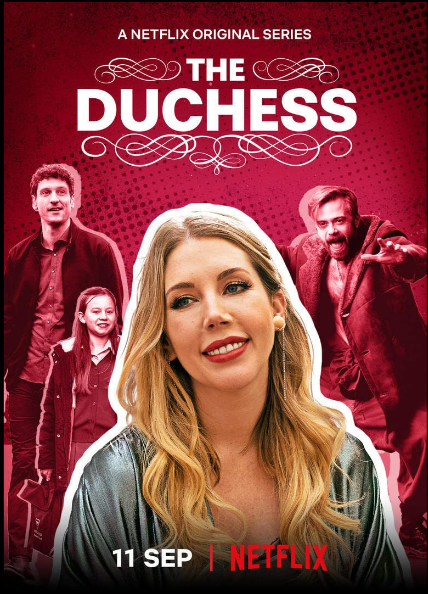 This week for the TV Tuesday feature, I am reviewing the comedic drama series, The Duchess. This show ran from 2020 to 2020. It is rated TV-MA with no additional information provided on the rating. There are 1 season for a total of 6 episodes. Each episode has a running time of approximately 24 minutes. Starring in this series are Katherine Ryan, Rory Keenan, and Katy Byrne. The following overview is provided from the IMDB page: A single mom tries to raise her daughter in London while wondering if she should have another kid.
This show had a lot of potential. I can understand why the first season didn't take off with a major audience. However, I feel that if they had given time to this show it would have found a very dedicated viewership. This show is funny and quippy. It's something quick and easy to consume in a day. Give it a go if you're looking for something different that isn't being suggested to you on Netflix.
I give this show 3.5 out of 5 stars.
Tomorrow for the Missing Person Wednesday feature, I am highlighting the missing person's case of Raymond Lee Dampier. Next week for the TV Tuesday feature, I am reviewing the dramatic mystery series, Between. Until then keep binge watching the episodes; Nerd out!
Connect with me on social media:
If you would like to support this blog, please share it with your friends and family. You can also support this blog for as little as $1/month on Patreon. By being a supporter on Patreon you will receive rewards and access to exclusive content. All support received through Patreon goes towards the costs associated with the blog. https://www.patreon.com/tshathaway