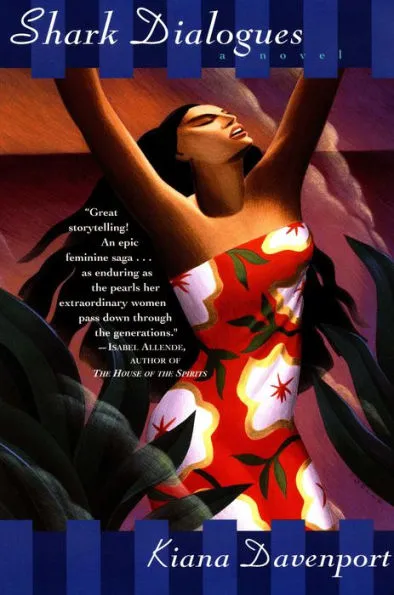 This week for the Fiction Friday feature, I am reviewing the family epic novel, Shark Dialogues by Kiana Davenport. This book was published in 1994 by Scribner and has a page count of 512 pages. The following overview is provided from the B&N page: "An epic saga of seven generations of one family encompasses the tumultuous history of Hawaii as a Hawaiian woman gathers her four granddaughters together in an erotic tale of villains and dreamers, queens, and revolutionaries, lepers and healers".
This book is graphic yet beautiful. There is so much to be learned from the stories of generations dealing with the consequences of colonization. This book depicts so much from history that is often overlooked. It discusses the illegal occupation of the Kingdom of Hawai'i. I highly recommend this book to everyone.
I give this book 4 out of 5 stars.
Tomorrow for the Missing Person Saturday feature, I am highlighting the missing person's case of Oscar Enrique Huerta. Next week for the Fiction Friday feature, I am reviewing the horror novel, Mexican Gothic by Silvia Moreno-Garcia. Until then keep reading on; Nerd out!
Connect with me on social media:
If you would like to support this blog, please share it with your friends and family. You can also support this blog for as little as $1/month on Patreon. By being a supporter on Patreon you will receive rewards and access to exclusive content. All support received through Patreon goes towards the costs associated with the blog. https://www.patreon.com/tshathaway