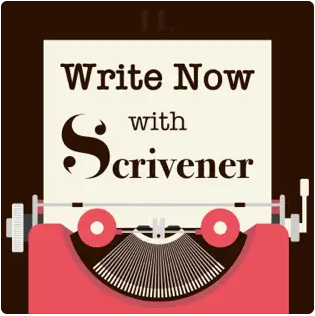 This week for the Spotcast Sunday feature, I am reviewing the creative writing podcast, Write Now with Scrivener. This show debuted in May 2021. There are 13 episodes to listen to at the time of writing. The following overview is provided from the Apple Podcast page: Join journalist Kirk McElhern as he interviews writers of all kinds about their processes, routines, and how they use Scrivener, the app dedicated to long-form writing. In the first half of the show, writers share their experiences and their different approaches to getting words down on the page; in the second half, they get into the specifics of how they use Scrivener to help them. Whether you're a Scrivener user or just interesting in writing, this podcast has something for you.
I love using Scrivener when I am working on a long writing project. I enjoy this podcast because I get to learn about how other writers use the software to complete their projects. I get inspired when I hear something I never thought of when it came to how to organize or structure my project within Scrivener. Highly recommend this podcast to writers.
I give this podcast 4 out of 5 stars.
Tomorrow for the Movie Monday feature, I am reviewing the action-adventure film, Venom: Let There Be Carnage. Next week for the Spotcast Sunday feature, I am reviewing the history podcast, Dark History. Until then keep listening on; Nerd Out.
Connect with me on social media:
If you would like to support this blog, please share it with your friends and family. You can also support this blog for as little as $1/month on Patreon. By being a supporter on Patreon you will receive rewards and access to exclusive content. All support received through Patreon goes towards the costs associated with the blog. https://www.patreon.com/tshathaway