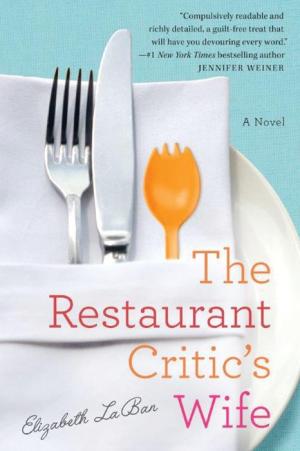 This week for the Fiction Friday feature, I am reviewing the humorous fiction novel, The Restaurant Critic's Wife by Elizabeth LaBan. This book was published in May 2016 by Amazon Publishing and has a page count of 313 pages. The audiobook is read by Angela Dawe and is 8 hours & 34 minutes in length. The following overview is provided from the B&N page: Lila Soto has a master's degree that's gathering dust, a work-obsessed husband, two kids, and lots of questions about how exactly she ended up here. In their new city of Philadelphia, Lila's husband, Sam, takes his job as a restaurant critic a little too seriously. To protect his professional credibility, he's determined to remain anonymous. Soon his preoccupation with anonymity takes over their lives as he tries to limit the family's contact with anyone who might have ties to the foodie world. Meanwhile, Lila craves adult conversation and some relief from the constraints of her homemaker role. With her patience wearing thin, she begins to question everything: her decision to get pregnant again, her break from her career, her marriage—even if leaving her ex-boyfriend was the right thing to do. As Sam becomes more and more fixated on keeping his identity secret, Lila begins to wonder if her own identity has completely disappeared-and what it will take to get it back.
As I read this book, I thought that the story was going to go in a certain direction and was pleasantly surprised at being wrong. When Lila learns the truth about the situation, you can physically feel the weightlift of the story. It is rare for me to experience a book in such a way that I can physically feel the relief of the characters. The characters are relatable and very much human in every aspect of their flaws. This story shows the importance of community and having understanding members of that community. I highly recommend this book.
I give this book 4 out of 5 stars.
Tomorrow for the Missing Person Saturday feature, I am highlighting the missing person's case of Zachary Bashir Porter. Next week for the Fiction Friday feature, I am reviewing the science fiction novel, Redshirts by John Scalzi. Until then keep reading on; Nerd out!
Connect with me on social media:
If you would like to support this blog, please share it with your friends and family. You can also support this blog for as little as $1/month on Patreon. By being a supporter on Patreon you will receive rewards and access to exclusive content. All support received through Patreon goes towards the costs associated with the blog. https://www.patreon.com/tshathaway