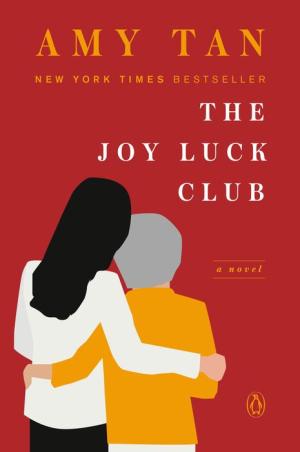 This week for the Fiction Friday feature, I am reviewing the fictional novel, The Joy Luck Club by Amy Tan. This book was published in 1989 by G. P. Putnam's Sons and has a page count of 288 pages. The audiobook is read by Gwendoline Yeo and is 9 hours & 5 minutes in length. The following overview is provided from the B&N page: Four mothers, four daughters, four families who histories shift with the four winds depending on who's "saying" the stories. In 1949 four Chinese women, recent immigrants to San Francisco, begin meeting to eat dim sum, play mahjong, and talk. United in shared unspeakable loss and hope, they call themselves the Joy Luck Club. Rather than sink into tragedy, they choose to gather to raise their spirits and money. "To despair was to wish back for something already lost. Or to prolong what was already unbearable." Forty years later the stories and history continue.
I have read this book twice now and each time I have come away with a better understanding of different characters. The first time I read it I related to the daughters and their journeys. But this time when I read it, I related to the mothers and their experiences. There is so much to understand about generational trauma and the breaking of the cycles of it from this book. While the mothers struggle to understand their daughters who are breaking away from tradition, the daughters lack the background information to fully understand the trauma of their mothers. This book was ahead of its time when discussing the topic.  This is a beautifully written book that deserves to be read time and time again. I highly recommend this novel to everyone.
I give this book 4.5 out of 5 stars.
Tomorrow for the Missing Person Saturday feature, I am highlighting the missing person's case of Cynthia Crystal Martinez. Next week for the Fiction Friday feature, I am reviewing the humorous fiction novel, The Restaurant Critic's Wife by Elizabeth LaBan. Until then keep reading on; Nerd out!
Connect with me on social media:
If you would like to support this blog, please share it with your friends and family. You can also support this blog for as little as $1/month on Patreon. By being a supporter on Patreon you will receive rewards and access to exclusive content. All support received through Patreon goes towards the costs associated with the blog. https://www.patreon.com/tshathaway