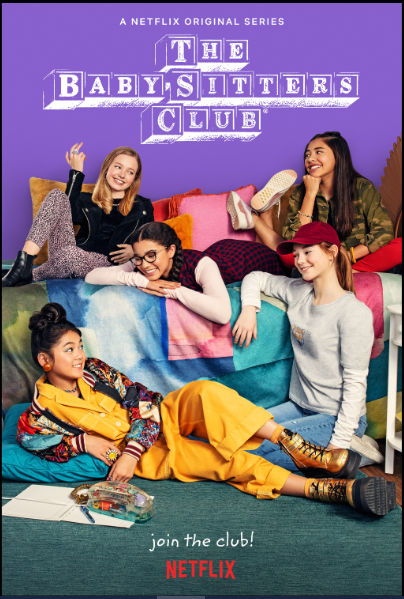 This week for the TV Tuesday feature, I am reviewing the comedic adventure series, The Baby-Sitters Club. This show ran from 2020 to 2021. It is rated TV-PG with no additional information provided on the rating. There are 2 seasons for a total of 18 episodes. Each episode has a running time of approximately 26 minutes. Starring in this series are Sophie Grace, Momona Tamada, and Shay Rudolph. The following overview is provided from the IMDB page: Based on the book series of the same name focusing on a group of young girls who start their own babysitting service.
This was an adorable show that was perfect for the whole family. I wish that Netflix hadn't canceled this show. I grew up reading the books and this show had all the magic of those books. There wasn't a single person in my house that didn't like this show. If you want to enjoy a clever and heart-warming show with the whole family, I highly recommend this one.
I give this show 4 out of 5 stars.
Tomorrow for the Missing Person Wednesday feature, I am highlighting the missing person's case of Willie Clayton Reynolds. Next week for the TV Tuesday feature, I am reviewing the documentary series, Dark Side of the Ring. Until then keep binge watching the episodes; Nerd out!
Connect with me on social media:
If you would like to support this blog, please share it with your friends and family. You can also support this blog for as little as $1/month on Patreon. By being a supporter on Patreon you will receive rewards and access to exclusive content. All support received through Patreon goes towards the costs associated with the blog. https://www.patreon.com/tshathaway