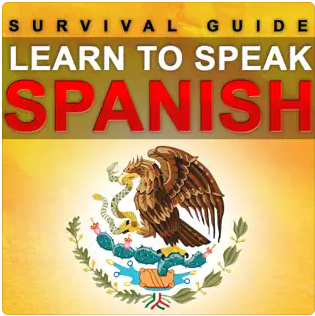 This week for the Spotcast Sunday feature, I am reviewing the language education podcast, Survival Guide: Learn to Speak Spanish. This show was last updated in August 2012. There are 30 episodes to listen to at the time of writing. The following overview is provided from the Apple Podcast page: This podcast is about learning to speak Spanish is every day practical situations. There are pauses for you to repeat what you hear and the more difficult words and phrases are broken down for correct pronunciation and grammar. There are songs, games and other activities to make your learning enjoyable and help you retain what you have learned. We are the first podcast using this style of teaching, and with a state certified professional Spanish teacher, you know you're in good hands. So subscribe today and get started with your learning.
I like the lesson structure of this podcast. It is a well-produced podcast and worth listening to. It is a great way to practice Spanish while on the move. I recommend this podcast to anyone trying to learn or practice their Spanish skills.
I give this podcast 4 out of 5 stars.
Tomorrow for the Movie Monday feature, I am reviewing the action-adventure film, Free Guy. Next week for the Spotcast Sunday feature, I am reviewing the creative writing podcast, Write Now with Scrivner. Until then keep listening on; Nerd Out.
Connect with me on social media:
If you would like to support this blog, please share it with your friends and family. You can also support this blog for as little as $1/month on Patreon. By being a supporter on Patreon you will receive rewards and access to exclusive content. All support received through Patreon goes towards the costs associated with the blog. https://www.patreon.com/tshathaway