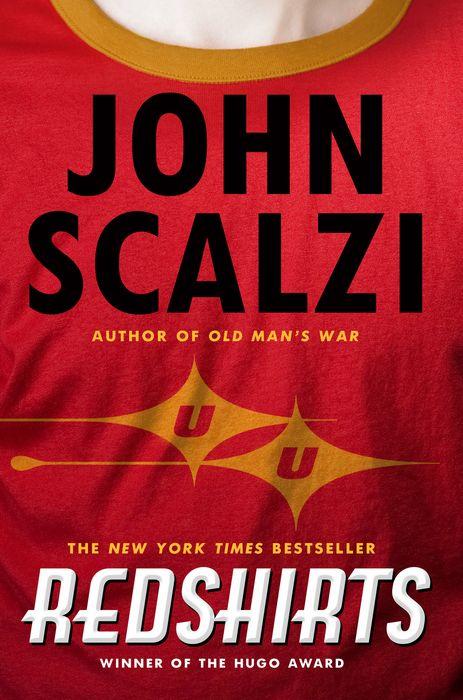 This week for the Fiction Friday feature, I am reviewing the science fiction novel, Redshirts by John Scalzi. This book was published in June 2012 by Tor Books and has a page count of 317 pages. The audiobook is read by Wil Wheaton and is 7 hours & 41 minutes in length. The following overview is provided from the B&N page: Ensign Andrew Dahl has just been assigned to the Universal Union Capital Ship Intrepid, flagship of the Universal Union since the year 2456. It's a prestige posting, with the chance to serve on "Away Missions" alongside the starship's famous senior officers. Life couldn't be better…until Andrew begins to realize that 1) every Away Mission involves a lethal confrontation with alien forces, 2) the ship's senior officers always survive these confrontations, and 3) sadly, at least one low-ranking crew member is invariably killed. Unsurprisingly, the savvier crew members below decks avoid Away Missions at all costs. Then Andrew stumbles on information that transforms his and his colleagues' understanding of what the starship Intrepid really is…and offers them a crazy, high-risk chance to save their own lives.
This book and the audiobook are brilliant. If you are a Star Trek fan you should read this as soon as possible. The fact that Wil Wheaton better known as Wesley Crusher from Star Trek: The Next Generation narrates the audiobook makes my nerd heart happy. The story kept me on my toes and took me through twists and turns I never expected. I have yet to consume a work of John Scalzi that I didn't like. This is a fantastic read and I highly recommend it in both formats.
I give this book 4.5 out of 5 stars.
Tomorrow for the Missing Person Saturday feature, I am highlighting the missing person's case of Lizbeth Pelaez-Mejia. Next week for the Fiction Friday feature, I am reviewing the horror novel, From Buick 8 by Stephen King. Until then keep reading on; Nerd out!
Connect with me on social media:
If you would like to support this blog, please share it with your friends and family. You can also support this blog for as little as $1/month on Patreon. By being a supporter on Patreon you will receive rewards and access to exclusive content. All support received through Patreon goes towards the costs associated with the blog. https://www.patreon.com/tshathaway