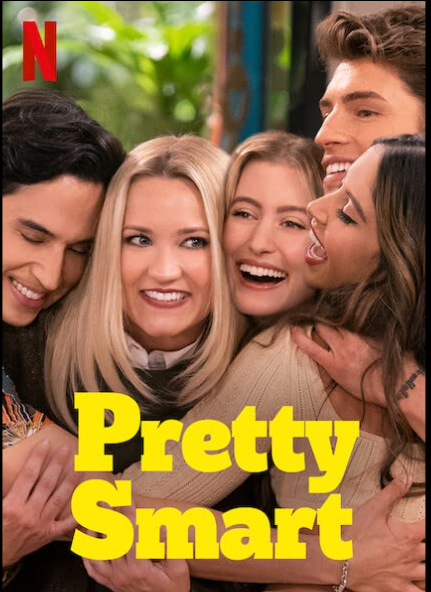 This week for the TV Tuesday feature, I am reviewing the comedic drama series, Pretty Smart. This show ran from 2021 to 2021. It is rated TV-14 with no additional information provided on the rating. There are 1 season for a total of 10 episodes. Each episode has a running time of approximately 23 minutes. Starring in this series are Emily Osment, Gregg Sulkin, and Olivia Macklin. The following overview is provided from the IMDB page: A self-proclaimed intellectual is forced to move in with her carefree sister and her sister's lovably eccentric friends.
This was a cute show. There was a lot of setup done in the season with little payout. It wouldn't bother me as much if we had gotten another season to reason some payout. But the show was canceled after only one season, so this is all we got. It is not a bad show to have on while doing something else. It reminded me of a similar vibe to the show Young & Hungry. I think it is worth checking out if you're looking for something to watch and overwhelmed with all the new content that is constantly releasing.
I give this show 3.5 out of 5 stars.
Tomorrow for the Missing Person Wednesday feature, I am highlighting the missing person's case of Bryanna Lynn Cooper Rosendo. Next week for the TV Tuesday feature, I am reviewing the comedic adventure series, The Baby-Sitters Club. Until then keep binge watching the episodes; Nerd out!
Connect with me on social media:
If you would like to support this blog, please share it with your friends and family. You can also support this blog for as little as $1/month on Patreon. By being a supporter on Patreon you will receive rewards and access to exclusive content. All support received through Patreon goes towards the costs associated with the blog. https://www.patreon.com/tshathaway